Our multidisciplinary treatment team includes board certified psychiatrists, psychologists, internal medicine physicians, licensed therapists, registered dietitians, case managers, and nursing support.
Gary Litovitz, MD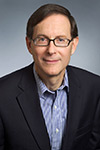 Medical Director, Reflections and Dominion Hospital
Dr. Gary Litovitz, a board certified psychiatrist, is the Medical Director of Dominion Hospital and the Reflections Eating Disorders Treatment Center. He is a graduate of the Georgetown University School of Medicine, where he did his residency in psychiatry and a fellowship in Psychosomatic Medicine. Dr. Litovitz has written and lectured on a variety of topics including Eating Disorders, Self Injury, Mood Disorders, Obsessive Compulsive Disorder, and other Anxiety Disorders. He also maintains an outpatient practice of psychiatry in the Tyson's Corner area of Vienna, VA.
Felicia Kolodner, LPC, NCC, CEDS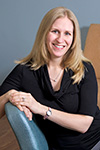 Director, Reflections
Felicia Kolodner is a National Certified Counselor (NCC), is state licensed in Virginia, Maryland and the District of Columbia and is a Certified Eating Disorder Specialist (CEDS). Felicia is also an approved CEDS supervisor through the International Association of Eating Disorder Professionals (IAEDP). She completed her graduate and post-graduate work at Johns Hopkins University. Felicia's extensive background in working with trauma survivors as both a clinician and a program administrator serves her well at Reflections. She's held the position of adjunct professor at the University of Maryland and lectures and teaches on a variety of topics such as eating disorders, domestic violence and trauma. Felicia was appointed to the Board of Directors of Prevent Child Abuse America in 2009 and served in this role for five years. She also sits on the National Council of Sigma Delta Tau sorority and previously served on the board of Micah House, a transitional program for women in recovery. Her professional memberships include the American Counseling Association, National Eating Disorder Association (NEDA), International Association of Eating Disorder Professionals (IAEDP), Washington Society for the Study of Eating Disorders and Obesity (WSSEDO) and the Academy of Eating Disorders (AED). Felicia is currently the co-chair of the Inpatient/Residential Special Interest Group for the Academy of Eating Disorders.
Jody Wager, MS, BC-DMT
Director, Activity/Expressive Therapy, Reflections and Dominion Hospital
Jody has been a dance/movement therapist since 1980, after receiving her Masters Degree from Hunter College in NYC and has most recently been appointed Vice President of the American Dance Therapy Association. She has worked primarily in psychiatric hospitals throughout the greater metropolitan DC area, but has worked at Dominion Hospital since the early 1990's. She has studied many forms of dance, yoga, Pilates, meditation, art, writing, psychodrama and guided imagery. The philosophy that guides her work is that the relationship between the body and the mind is inseparable and that we can't treat one without the other. Her approach is a holistic one that supports integration of the body, mind and emotions. The expressive therapy program is an integral part of the Reflections Unit and is designed to provide the patient with a creative, holistic, and multi-media approach to exploring and expressing the feelings and issues that arise in treatment.
Kristen Mahoney, MA, NCC
Intake Coordinator, Therapist
Kristen, a National Certified Counselor (NCC), began working at Reflections in 2016 as a part time group therapist. She now serves as the full time intake coordinator, acting as the first point of contact for individuals interested in learning more about the Reflections program. In addition to her role as intake coordinator, she is a therapist on the unit providing individual, family, and group therapy.
Kristen received her Bachelor's degree in Communication from East Carolina University and her Master's degree in Clinical Mental Health Counseling from Marymount University. Kristen has been involved in bringing education and awareness to the local community about eating disorders in various capacities, most notably previously serving on the board of a non-profit organization dedicated to offering affordable eating disorder treatment for individuals. Prior to joining the team at Reflections, she was an individual and group therapist for adolescents and adults at an outpatient group practice specializing in eating disorders.
Irina Gelman, PsyD
Therapist
Irina Gelman received her bachelor's degree from Stony Brook University and went on to receive her Master of Science and doctoral degree at an APA-accredited clinical psychology program at Nova Southeastern University. Prior to joining the team at Reflections, Irina had multiple years of experience utilizing evidence-based interventions to treat adults and adolescents with eating disorders in varying levels of care at a residential treatment center for eating disorders. Irina's clinical training has provided her with a background in neuropsychological assessments and social skills training, crisis intervention, relationship management, and coping skills. Her training has included the assessment and treatment of mood disorders, anxiety disorders, substance-use disorders, personality disorders, and eating disorders. As a member of the Reflections multidisciplinary team, Irina facilitates individual, family, and group therapy sessions.
Melissa Columbus, RD, LD
Registered Dietician
Melissa obtained her degree in Nutrition & Dietetics from Auburn University in 2013. She completed the Morrison Chartwells dietetic internship in Texas in 2014. After obtaining her registration to become a dietitian, Melissa moved to the NoVA/DC area to work in a long-term acute care, skilled nursing facility, and acute care facility. After leaving the clinical field for a position more influential, Melissa joined the Reflections unit in May 2016. What Melissa loves most about being a dietitian is helping others find a healthier relationship with food. As a dietitian working with the Reflections unit, Melissa is able to help patients challenge their eating disorder thoughts and behaviors. Melissa plans individualized meal plans with patients, facilitates family meals, teaches group nutrition classes, and participates in exposure challenges.
Caitlin Quinn, RD
Registered Dietician
Caitlin graduated from the Pennsylvania State University with a Bachelor's degree in Nutrition and completed her Dietetic Internship at Brigham and Women's Hospital in Boston. She is currently pursuing her Masters of Public Health through the University of Massachusetts, Amherst. Prior to working with Reflections, Caitlin worked at a rural community hospital in Pennsylvania and served in a variety of roles including clinical, outpatient, long-term care, and community. At Reflections, Caitlin helps patients plan balanced meals, facilitates group nutrition sessions, and works with families to plan transition time at home.